Episodes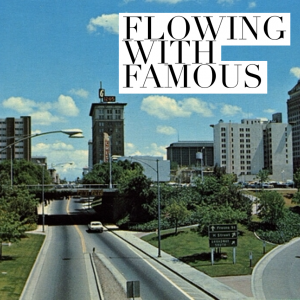 Monday Jun 06, 2022
Monday Jun 06, 2022
Welcome to your monthly look a Fresno culture. This week we mention some things like:
Fresno On Next Door.
Heat is coming and can you take it?
Fresno is for working not for tourists.
Band Of The Episode: Great Northern.
Bands using Fresno as a home base.
A historic Fresno burger.
Some love for Great Day!
And much more!
DOWNLOADABLE: FlowingWithFamousJune22.mp3
(Occasional cussing alert!)
Thank you for listening!
Check some links to support your hosts:
Josh's other podcast Aikido Discussed. 
Josh at the Fresno Bee.
Josh's local music newsletter: Bandgeeeek.substack.com.
Josh's bands: It'll Grow Back, Big Balls, and the Strikingly Originals. 
Mikey's new newsletter: Fresno! Fresno! and: Drinking & Thinking.
Check Mike's blogs The Fresnan and Mikey Top Pour.
Plus the podcasts Get Off My Podcast, The Perfect Pour.