Flowing With Famous - Fresno Culture Podcast
Bulldogs
Episodes
Monday Jul 05, 2021
Monday Jul 05, 2021

Thanks for joining us for another discussion about the culture of Fresno, we call it Flowing With Famous.
We cover some this like these:
Fire Season has begun.
A new show at Woodward Park.
Using the secondary ticket market.
Rogue Festival and the Tower Theatre.
A Drive-thrus a problem in Fresno?
Fresno's bad temp readings.
The Cavinder Twins make Fresno history.
Does Art Hop need to die?
Band of The Episode: BKR with "El Capo"
Thanks for listening!
DOWNLOAD: FlowingWithFamousJuly2021.mp3
(Heads-up: a few cuss words)
Check some links for your hosts:
Thanks for being here!
Josh's other podcast Aikido Discussed. Josh at the Fresno Bee.
Josh's local music newsletter: Bandgeeeek.substack.com.
Josh's bands: It'll Grow Back, Big Balls, and the Strikingly Originals. 
Mikey's new newsletter: Fresno! Fresno! and: Drinking & Thinking.
Check Mike's blogs The Fresnan and Mikey Top Pour.Plus the podcasts Get Off My Podcast, The Perfect Pour.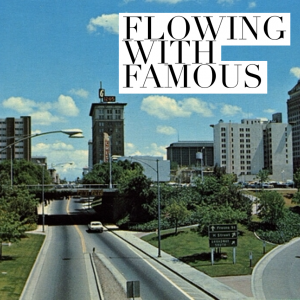 Tuesday Sep 29, 2015
Tuesday Sep 29, 2015
On this, our special International Podcast Day episode, we get Fresno with stuff like:What if there was a Fresno Hater podcast?Why was there no FUSE Fest this year, guys?Is the Fresno Fair the best fair in California?BAND OF THE EPISODE: Grizzly City Boys.Granite Park is on a comeback.A review of the new spot Rocket Dog.The Fulton Mall is still there, Fresno.Fresno State Football in a bit of trouble this season.The Spanspek Festival has a nice lineup.Direct Listen: FlowingWithoutFUSEfest.mp3KEY LINKS Hosts: Joshua Tehee and The Fresnan. Show feed: Flowing With Famous.Flowing on Twitter, on iTunes and Stitcher.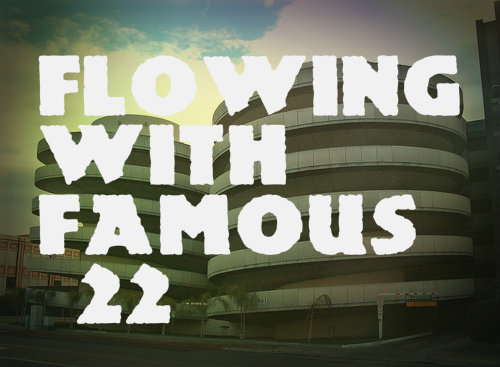 Monday Dec 09, 2013
Monday Dec 09, 2013
We are back with the Fresno-ness as we get kinda sorta serious and talk about Fresno's Bulldog gangs...yep. Does our Police Chief suck or is he keeping us from total gang rule? We also tackle Downtown parking, Christmas in Fresno, play some new stuff from Sparklejet, and find out how old of a Fresnan you are...it'll make more sense if you just listen!HOSTS: Joshua Tehee and Mikey SeayLINKS: Flowing With Famous is on iTunes and Stitcher - just search 'em up and subscribe. A nice iTunes review would be killer. We're also on Twitter! SPONSORS: Make sure to drink local!: Tioga Sequoia.Click below to listen!: