Episodes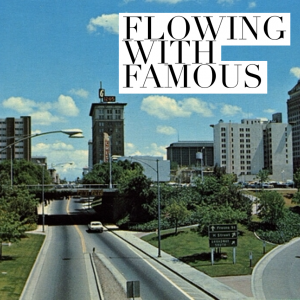 Monday May 04, 2020
Monday May 04, 2020
Flowing with another month of Fresno in lockdown mode. We'd love to get away from this and get back to talking about Downtown parking and bike lanes - we miss talking about parking Downtown - but we can't. So here we are.
Do all Fresno businesses have the right to open? Is there a smart way to do it and is it worth it? Is the Mayor doing the right thing? Are we all making the right choices? 
Who the heck knows, but we try to talk about it at least.
Also, don't sleep on Band Of The Episode: Aire Espacial.
Thanks for listening, you can download here: FlowingForMay2020.mp3
Check some links for your hosts:
Thanks for being here!
Josh's other podcast Aikido Discussed. Josh at the Fresno Bee and his bands: It'll Grow Back, Big Balls and the Strikingly Originals. 
Check Mike's blogs The Fresnan and Mikey Top Pour. Plus the podcasts Get Off My Podcast, The Perfect Pour and Dorktown.