Flowing With Famous - Fresno Culture Podcast
2013-05
Episodes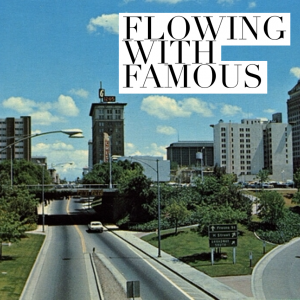 Tuesday May 21, 2013
Tuesday May 21, 2013
There's sadly no magic from Reid on this one but Josh and Mike still brave through another episode of Fresno talk with stuff like:
Lets introduce a kid into Josh's mix.
Kia is no longer 'home-free' or whatever.
Update on the "new" Starline.
Band Of The Episode: Before Perils.
Josh is boycotting KMJ because Inga is just plain "vile".
So is voting yes on Measure G mean I'm voting for trash privatizing...or... no ...or?

*Hosts: Joshua Tehee and Mikey Seay. Audio editing by Reid May.
*Flowing With Famous is also on iTunes and Stitcher for those that like listening options - just search 'em up and subscribe. A nice iTunes review would be hella appreciated. We're also on Twitter!